The KU Fact Book contains interactive dashboards with current, historical, and comparative data for a variety of subject areas, including enrollment, retention and completion, tuition and fees, employees, and financial expenditures. PDF reports with items not available in dashboards are available in the Additional Reports section below for selected areas such as facilities and student housing patterns.
Prior KU Fact Books provide a wealth of University information for past years. 
For a quick overview of KU data, see KU by the Numbers.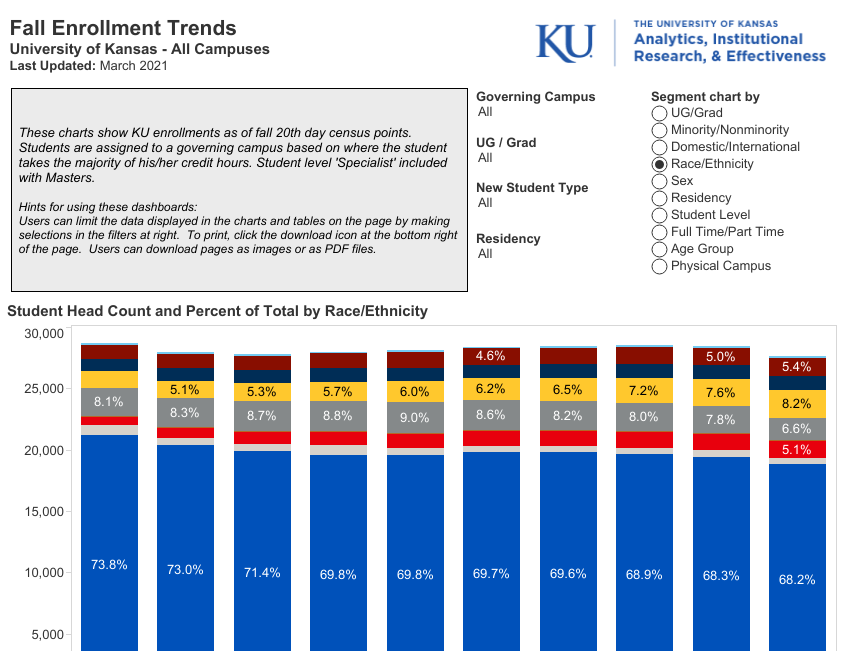 Enrollment
This series of dashboards provides a snapshot view of University of Kansas enrollment at the KU Lawrence Campus and the Medical Center. Also provided are ten-year trends and information about where students originate. Snapshot and term trend dashboards can be segmented by UG/grad, minority/nonminority, domestic/international, race/ethnicity, sex, residency, student level, age group, and physical campus.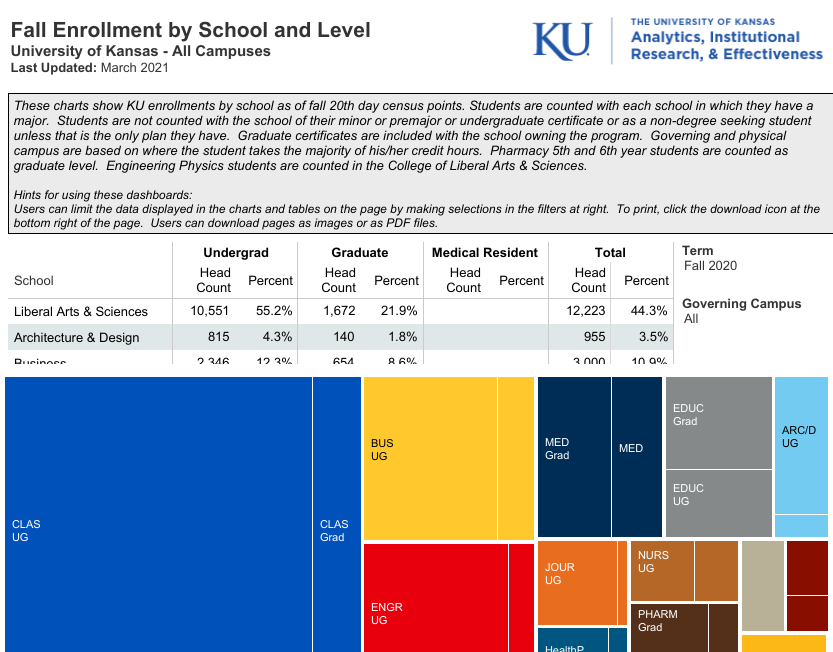 Enrollment by School & Level
Enrollment by School shows student head counts as of fall and spring 20th day census points by school. Students are counted with each school in which they have a major; they are not counted with the school of their minor or undergraduate certificate or as a non-degree seeking student unless that is the only plan they have. In these dashboards, governing and physical campus are based on where the student takes the majority of his/her credit hours rather than on the primary campus of the academic unit.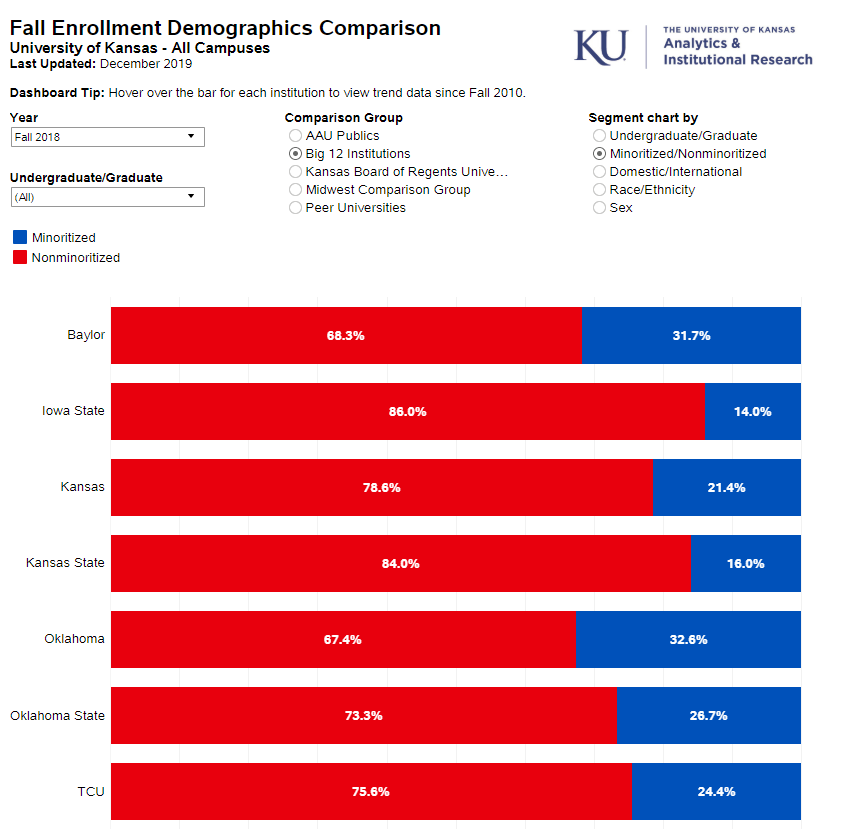 Enrollment Comparisons
These dashboards compare the total fall enrollment and enrollment demographics of the University of Kansas to other similar universities. The demographics comparison includes enrollment by undergraduate/graduate status, minority/nonminority status, domestic/international status, race/ethnicity, and sex.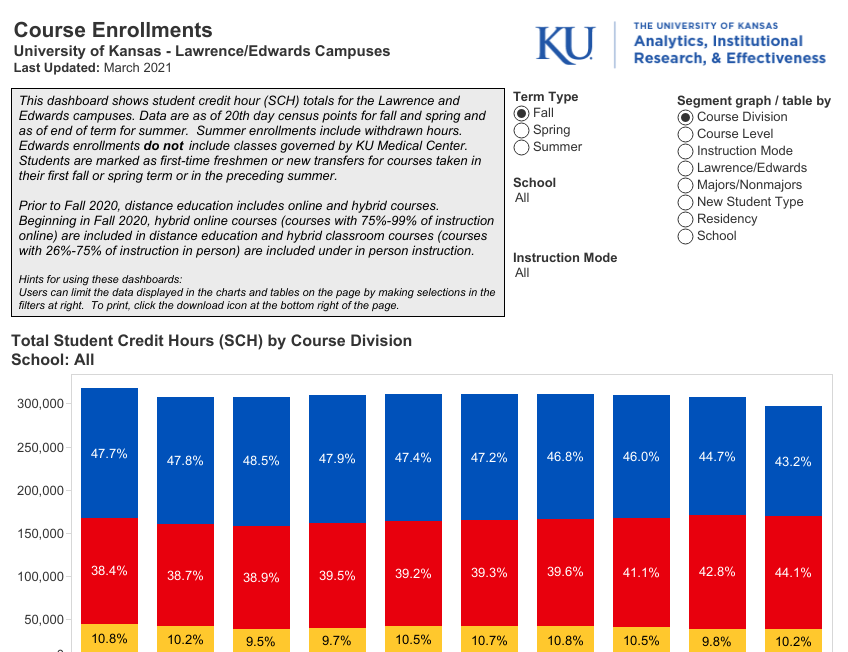 Course Enrollments
This dashboard provides student credit hour (SCH) enrollment trends by term for the last ten years. Information can be segmented by course division, course level, instruction mode, Lawrence/Edwards campus, majors/nonmajors, new student type, residency, and school.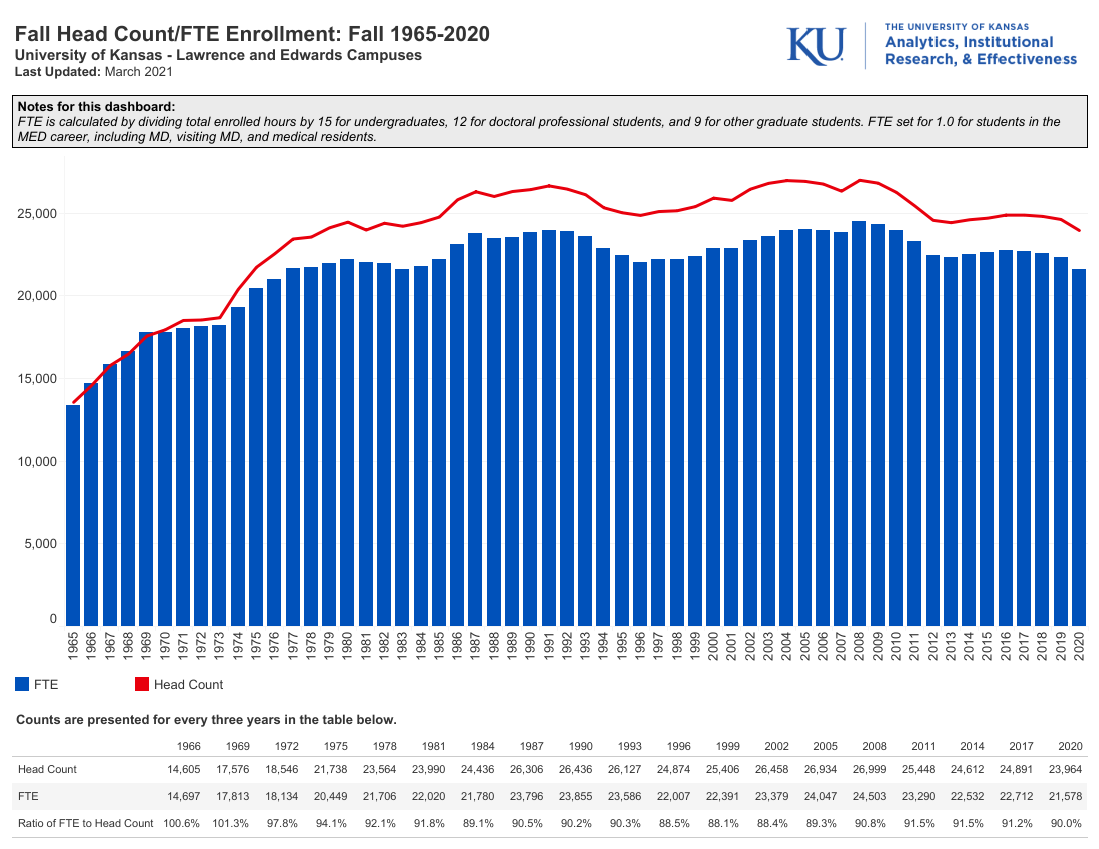 Enrollment Trends
Dashboards included in this series provide longitudinal charts and tables of University of Kansas demographic data for the last several decades.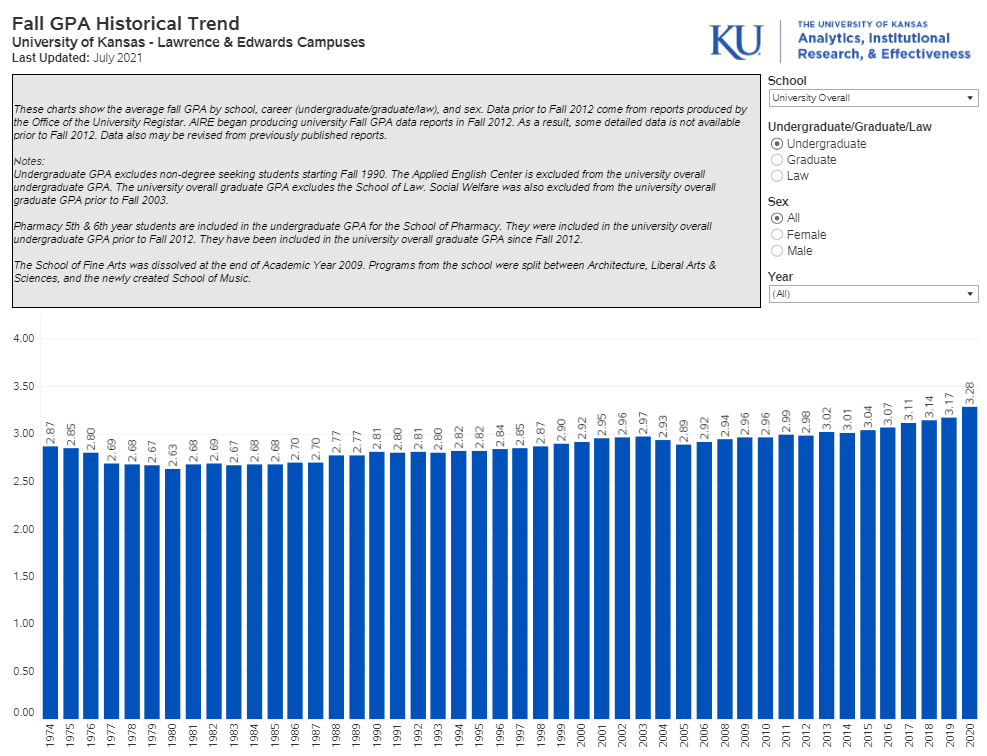 GPA Trends
These dashboards contain the average fall and spring semester GPAs for the Lawrence Campus. The GPA Historical Trend tabs contain charts with the average semester GPA by year which can be segmented by school, career (undergraduate/graduate/law), and sex. The GPA Report tabs contain tables with the university overall average GPA by student level and sex and the average undergraduate GPA by school.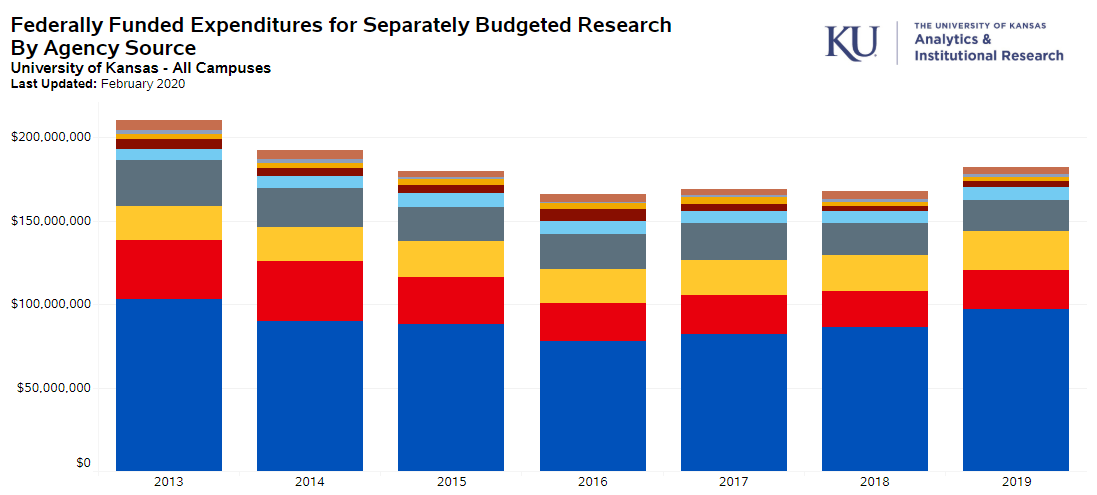 Research Expenditures
These dashboards show externally funded research expenditures at KU for each fiscal year. Expenditures can be viewed by funding source and by research type. Data on federally funded research expenditures by awarding agency and externally funded research and development expenditures by research subject are also available.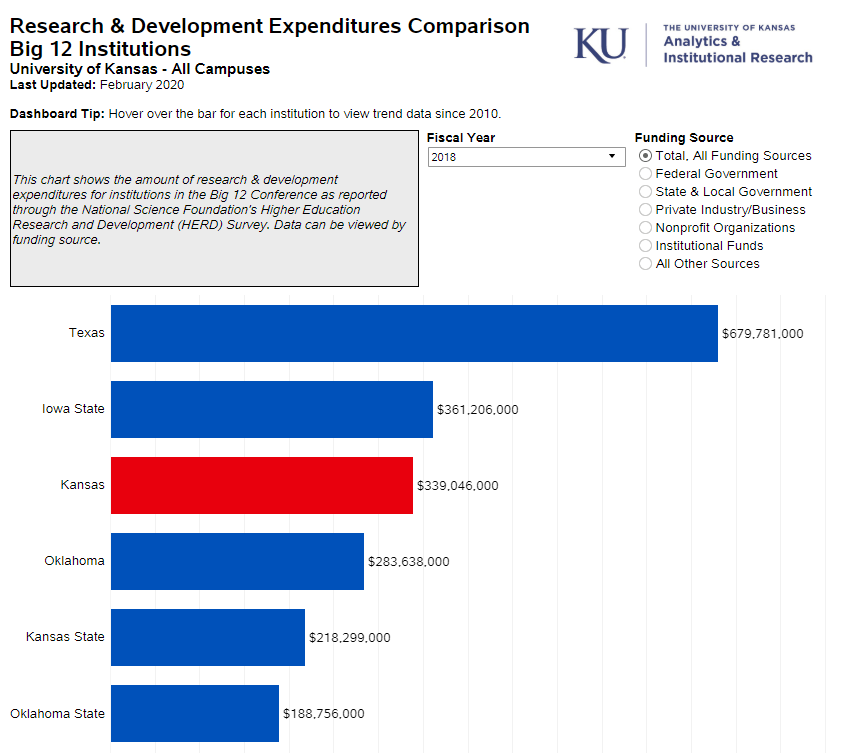 Research Comparisons
These dashboards compare the research and development expenditures at the University of Kansas to other similar universities. Expenditures can be viewed by fiscal year and funding source.